Dog
Little Girl And Her Dog Have A Tear-Jerking Reunion After Two Long Months
Losing a dog due to unknown circumstances is a traumatic experience, especially for kids. The amount of pain a child must go through while still looking for his loving furball is unimaginable. And yet, somehow – this phenomenon is quite common all over the world!
According to 2023 statistics, more than 10 million dogs get lost every year, which, shockingly, is quite a big number!
The same happened to a family from San Antonio, Texas, a couple of years ago, when they lost their family doggo – Max. He got lost on the streets and his family thought they would never see him again until one day, the phone rang!
Max Wandered The Streets Of San Antonio For Two Whole Months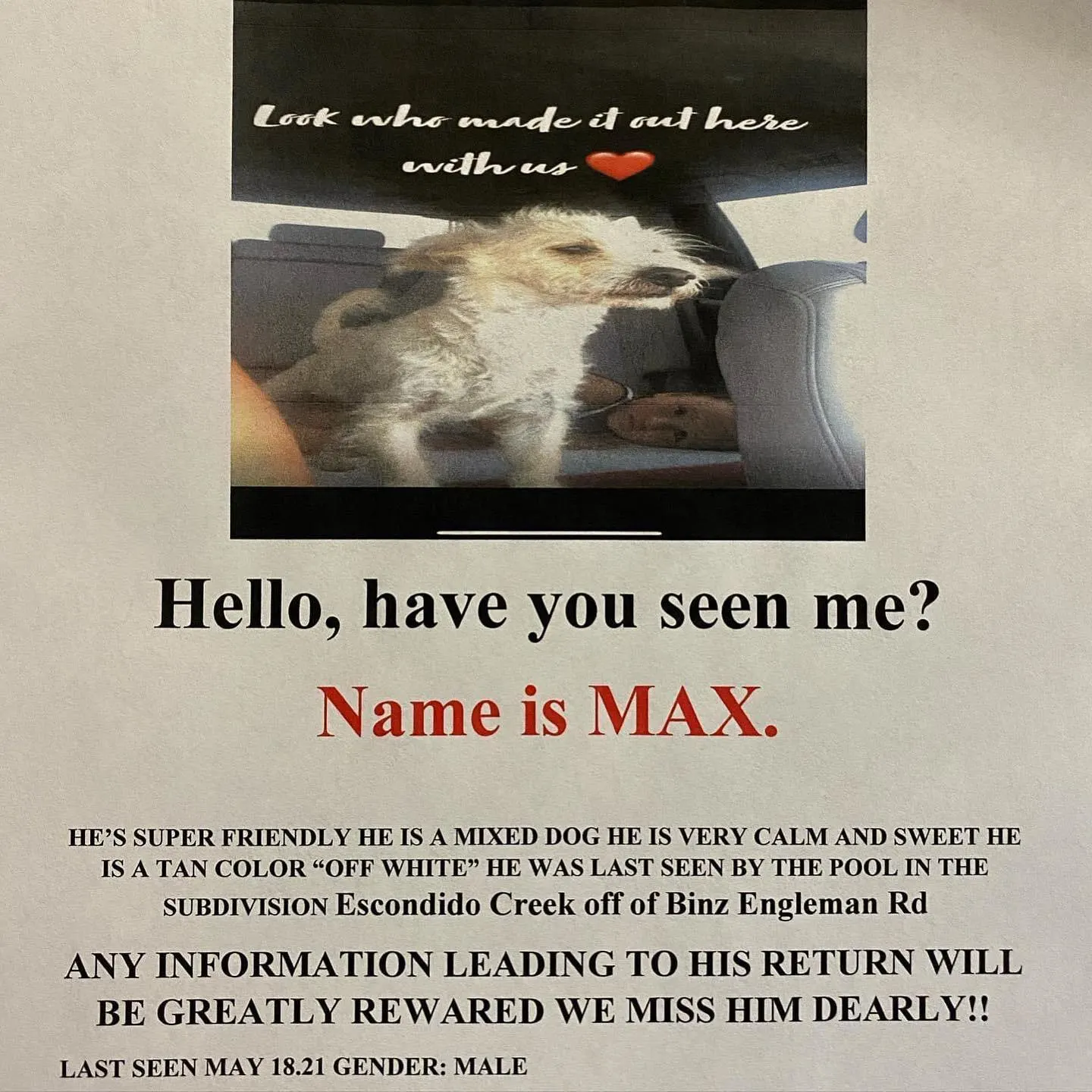 Max's family lost this tiny furball on the streets of San Antonio, but unlike many family doggos that wander away from their hoomans – he didn't make it back!
His people were really worried about him since he was a tiny dog and he definitely couldn't take care of himself on the street, so they did everything in their power to find him. They even spread fliers around the neighborhood and alerted the police department.
Max was described as a super friendly, mixed-breed dog who was very calm and sweet.
Still, throughout two months of extensive searching – they had no success.
Deputy Perez Saves The Day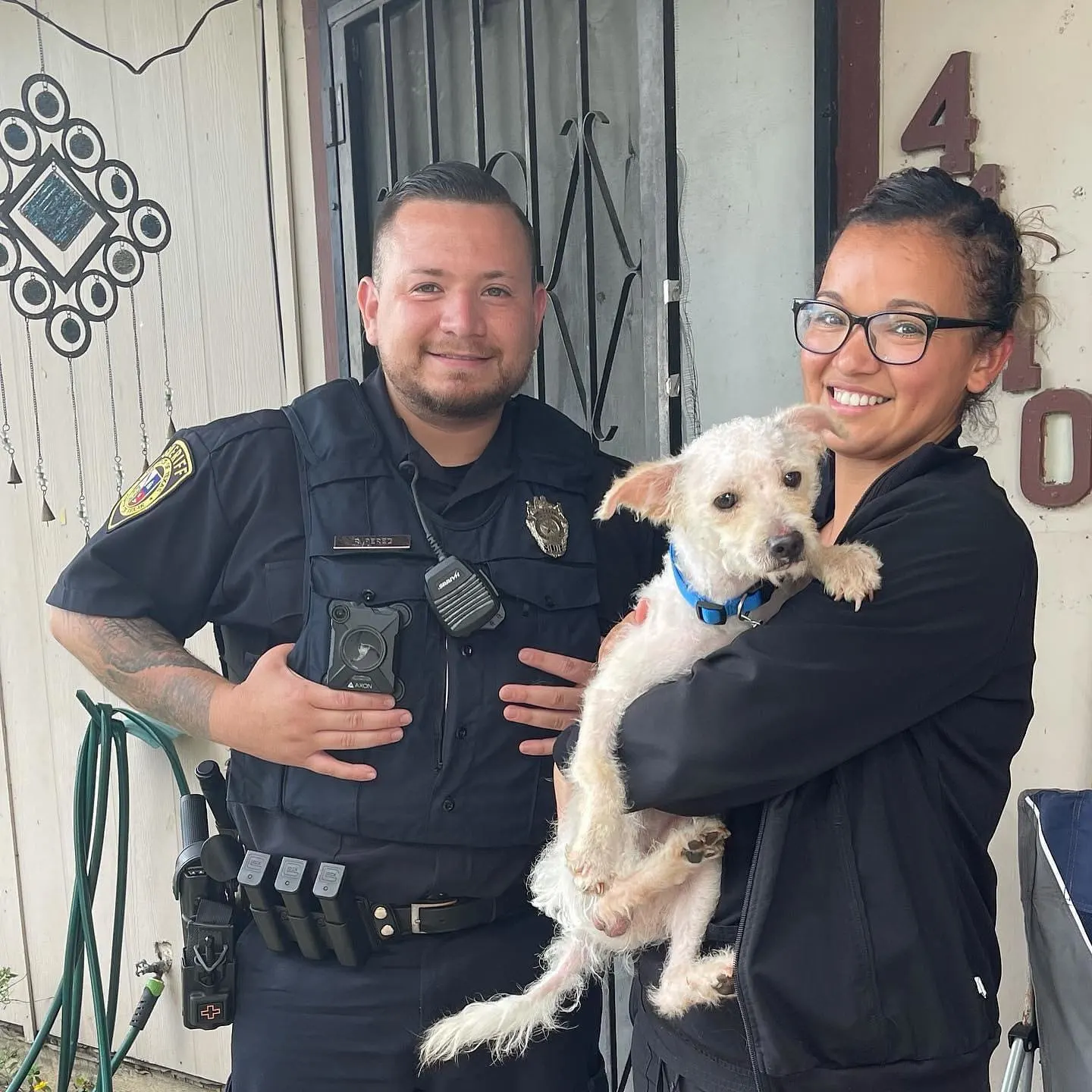 Max's family lost all hope of finding their loving doggo since there was no sign of him after two months. They made peace with Max being gone for good, and the kids who were inconsolable at the time almost stopped thinking about their little buddy.
But then – one phone call changed everything!
Deputy Perez, of the Bexar County Sheriff's Office, received a call about a tiny little dog wandering the neighboring streets, and he looked exactly like Max!
Perez immediately responded and remembered this canine from a flier that had been up at the BCSO substation for two whole months. It was definitely Max!
"As you can see on the children's faces, they could not be happier! Thank you to Deputy Perez for facilitating this reunion," wrote the BCSO on their official Facebook page.
The Warmest Reunion Of All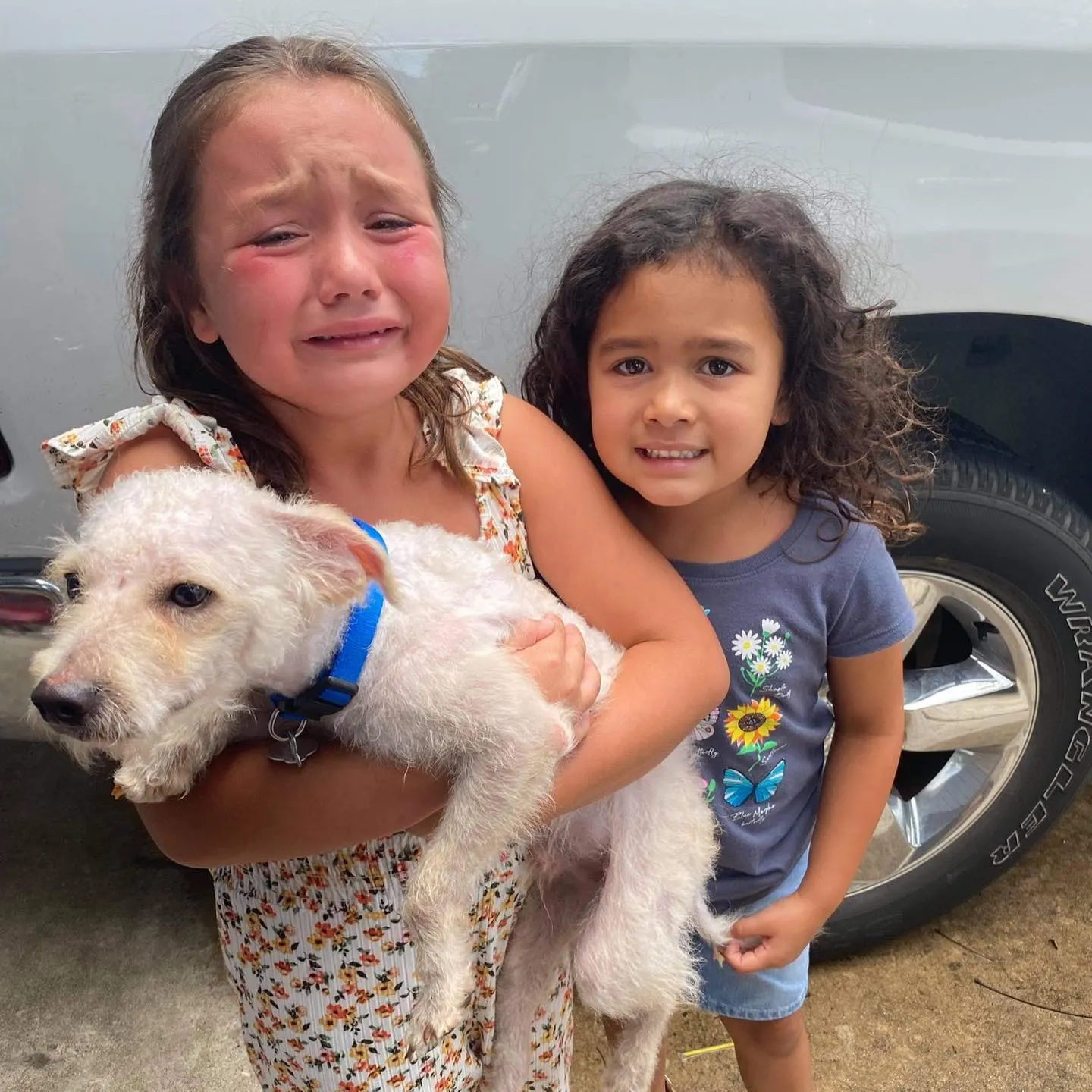 Perez rushed to give Max's family the good news, and as soon as they heard that their long-lost doggo is safe – they cried out in happiness!
They rushed over to pick up their beloved friend at the station, and as soon as they met – Max wagged his tail and leaped into their arms!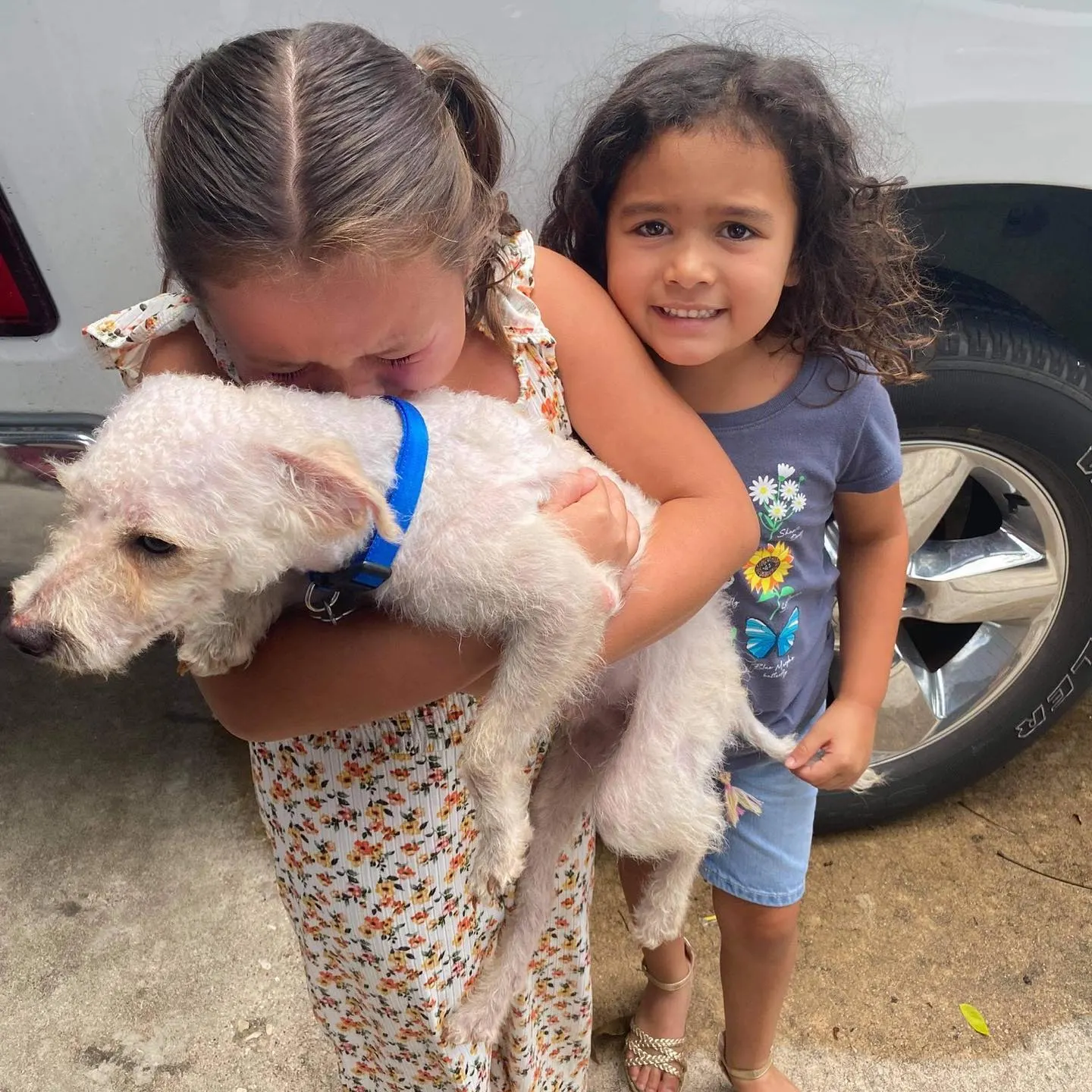 One of the girls couldn't hide her emotions and she cried very much when she finally picked Max up in her arms. It was a heartwarming reunion filled with joy, tears, happiness, and lots of hugs and kisses – all thanks to deputy Perez.
Max was finally where he always belonged – in his Texas home, far away from the unknown where he was left at the mercy of the streets.
It was quite a traumatic experience for this little boi, but we're sure that with the love of his hoomans – he had no trouble getting back to his old self!